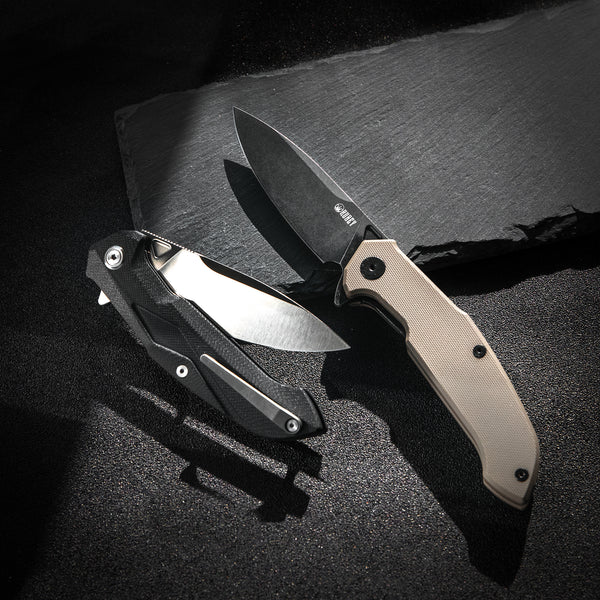 Kubey Victory KU219 Folding Pocket Knife G10 Handle Liner Lock with Ti-Clip
Drop point AUS10 stainless steel with dark stone wash finish, well-heat treated blade provides exceptional cutting performance and holds good edge even after tons of cutting tasks.
Tan color glass-filled g10 scales with ergonomics allow knife fit comfortably in the palm of your hands, and bring you a good control outdoor camping knife during use.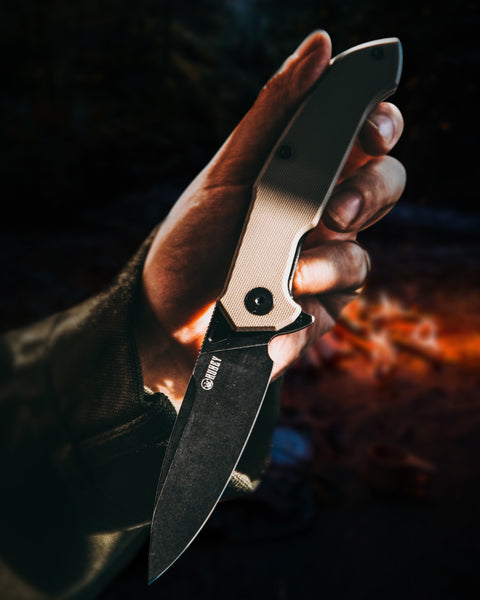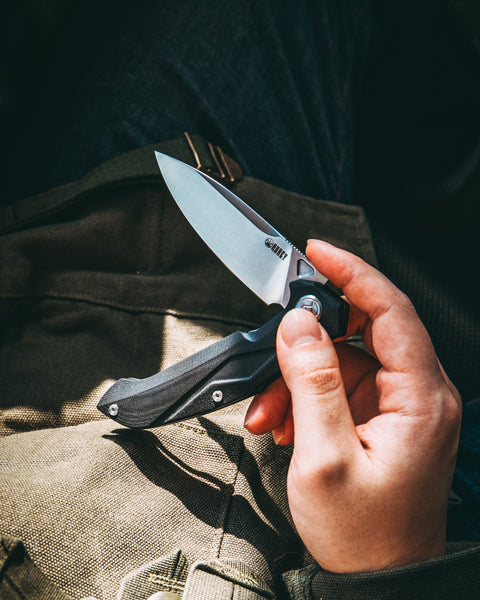 Knife opens smoothly thanks to the ceramic ball bearings in the aid of the tiny flip tab, Ensure the security with liner lock and Easy carry with milled pocket clip.
Knife sharpens up great and takes a fine fine edge. A nice slicer, ideal camping hunting hiking knife that capable of countless tasks in the field. Perfect pocket knives for men and women.