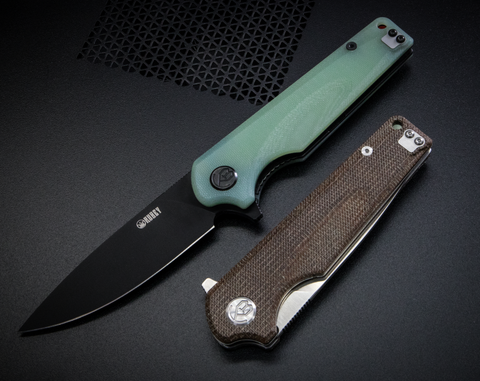 Kubey Pocket Folding Knife KU233 has a 3.5" drop point style blade
made of D2 high carbon steel features excellent toughness and wear
resistance with sand blast finish. Handle G10/Micarta scales is known for high
strength and durability providing a non-slip and stiff grip. A liner bar
locks blade into the place securely, is accessable and prevents
unexpected clousure. Ball bearing pivot with a flipper tab offering a
smooth open and Steel pocket clip is easy and convenient for outdoor
carry. A reliable companion for any backpacker, first responder, hunter,
angler, gardener, hiker or landscaper.